Veggie Crack
Back to Blog
A client mentioned this to me. She said it's addicting… hence the name! Let's give it a try!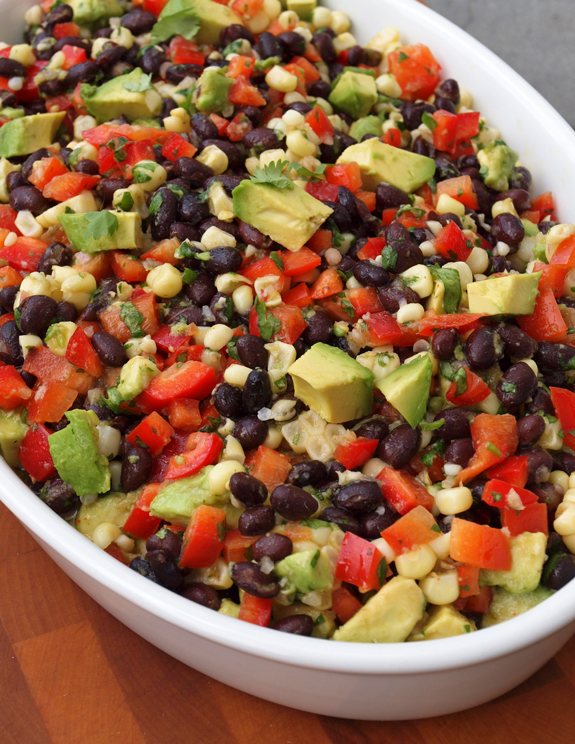 Remember, portion control is key. I think if you took 1/2 cup it could be a great snack incorporating great fat (avocado) and protein (beans). Try throwing it on top of some grilled chicken or shrimp to add more protein!
VEGGIE CRACK
2 (15oz) cans black beans, rinsed and drained
3 ears of corn (cooked), kernels cut off of cob (15.2 oz can of corn)
2 red bell peppers, diced
2 cloves garlic, minced
2 tablespoons minced shallots
2 teaspoons salt (to taste)
1/4 teaspoon cayenne pepper (to taste)
2 tablespoons sugar (to taste)
9 tablespoons olive oil (I would start with half of that and add as needed)
1 teaspoon lime zest (zest before juicing)
6 tablespoons fresh lime juice
1/2 cup chopped fresh cilantro (to taste) plus more for garnish
2 Haas avocados, chopped
-Combine all ingredients except for the avocado and mix well. Cover and chill several hours or overnight.
-Right before serving add avocado and gently toss.
-Garnish with cilantro.
-Serve room temperature.
SERVINGS: 6-8; CALORIES: 465; PROTEIN: 13gr.; FIBER: 15gr.
---