Sarabeth's go-to Soup Recipe
Back to Blog
HF Trainer, Sarabeth, shares her favorite (and super healthy) soup recipe! This one is SO easy- only 4 ingredients!
What you'll need:
12oz of spinach or Kale
1 Lemon
1/2 cup of quinoa
2-eggs
Bring a pot of water to a boil and add about 12 oz of spinach, pinch of salt, crack of pepper and a little bit of olive oil. Sometimes, I use both kale and spinach – it's even more heartier and nutritious. Let it simmer for 2o minutes and then add the quinoa. Simmer for another 15-20 minutes and then it's time for the egg lemon sauce. Whisk 2 eggs with the juice of one lemon and then temper the mixture by slowly adding hot soup to it until the eggs are completely tempered. Then you can add it to the hot soup which has been taken off the heat. You can always add shredded chicken as well to the healthy soup! Enjoy!
-Sarabeth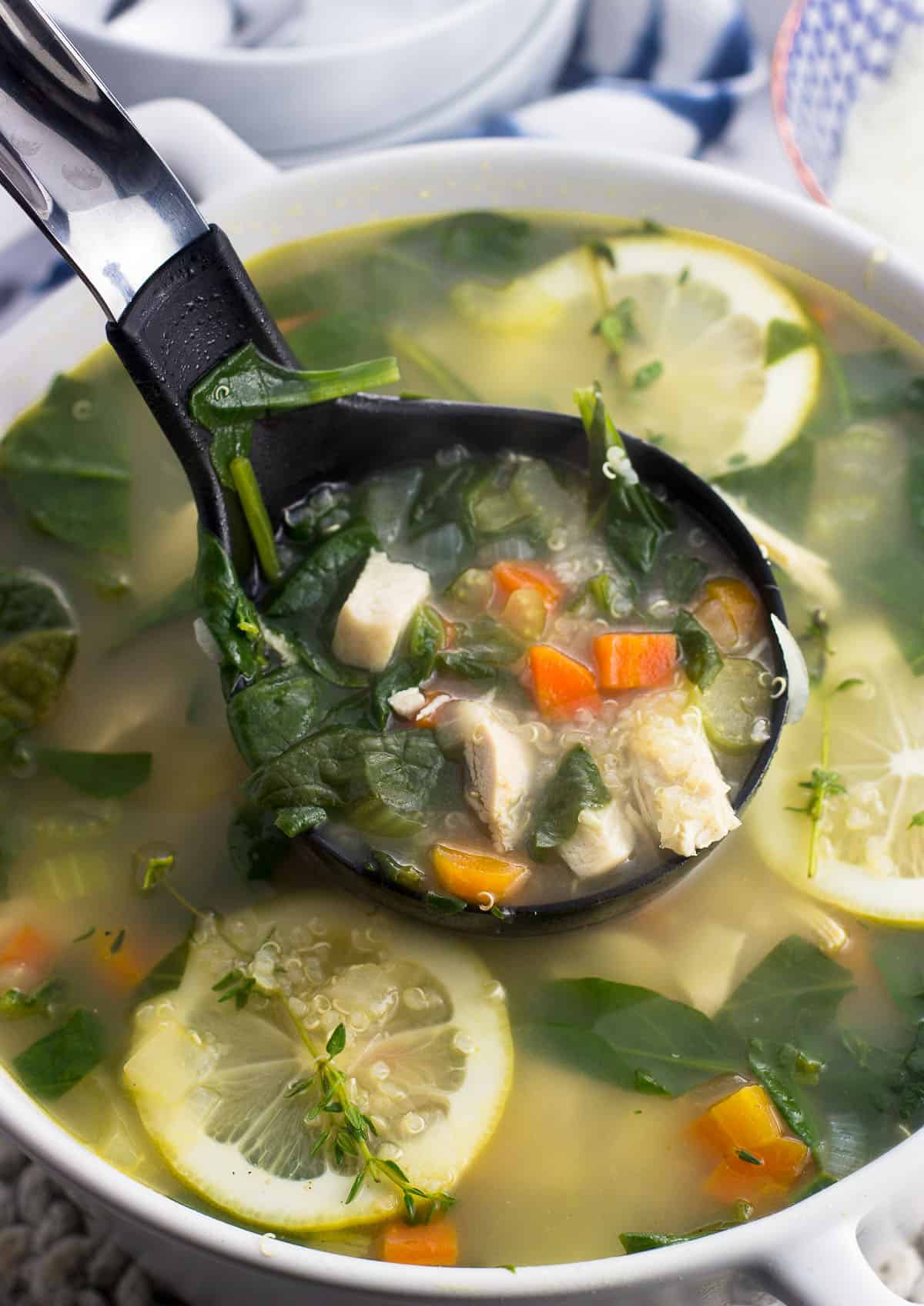 ---